Did you know?

David Eggar played the cello you hear on the acoustic version of The Diary of Jane. Oh yes, yes.


So Chad posted this vid of him working with this other guy and in the vid Chad does a bit of singing..... Have a look below at the Comment section.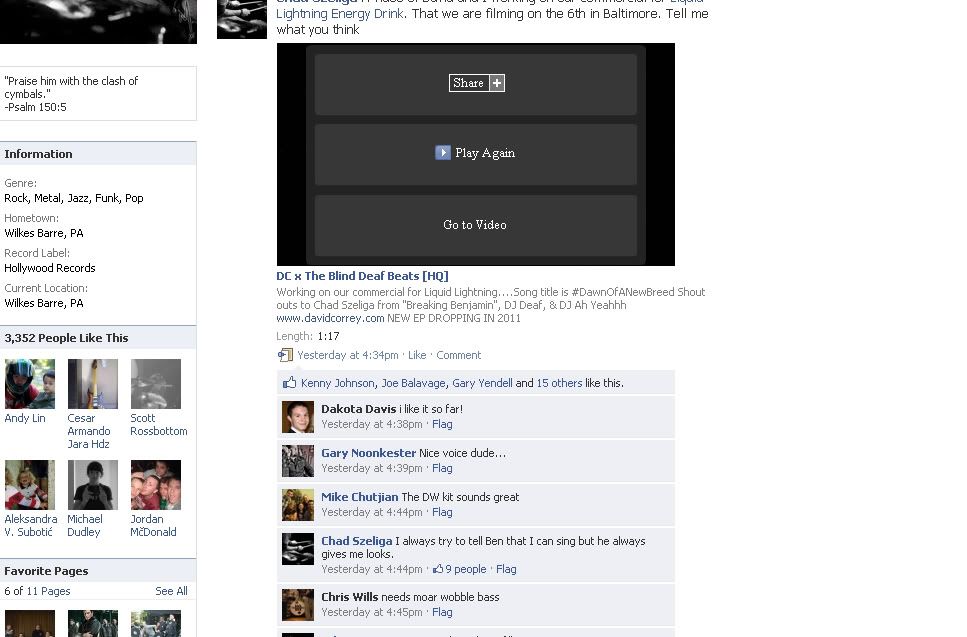 "I always try to tell Ben that I can sing but he always gives me looks."





I laughed so hard when I read that.

And I think Chad can sing some things. There are actually a couple vids on youtube that feature Chad singing. He doesn't sound horrible..... I mean I've heard worse. He is a little whiny, but I think he could fix that. <Like when he's singing while he's giving a BB drum lesson how-to, but that just might be because he's focusing on drumming rather than on singing. He can sound like Jon Bon Jovi pretty well. Clicky click

I think he's got some potential....not sure if he should be singing by himself, though....ahahahaha. Ahem.


Chad makes me smile, though.